Content Marketing Management Package
Generally preferred by small businesses and those who want to adapt from slow to a little faster
It performs page contents, blog posts, region, audience, industry and word research and starts your digital marketing.
Start Your Content Marketing and Digital Management Strong
Every business is unique in its own way and has different needs, budgets and goals. Based on this fact that we know, we present to you our study plan, Ion Andante. We named our package after "a piece of music moves from slow to fast".
Content Marketing Offers Essentials for Prioritized Digital Management
What Does Ion Adagio Specially Planned Study Package Offer?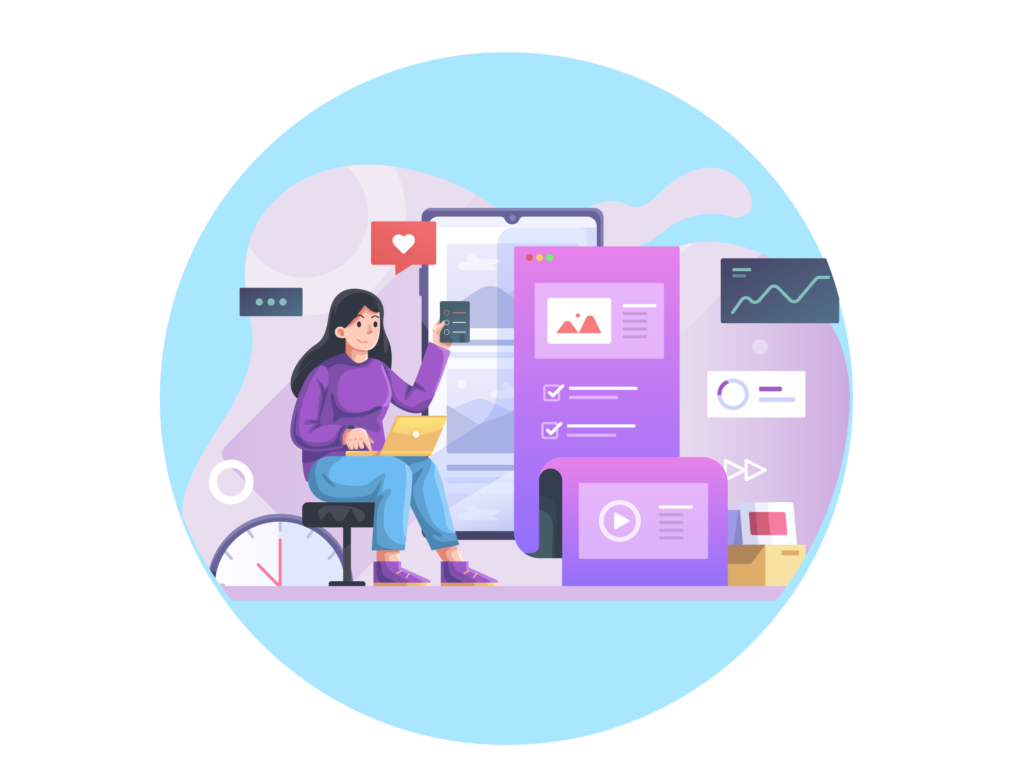 What is the Difference Between Adapted Digital Web Packages?
We evaluated all the work we do according to expectations, targets and results.
We divided it into 5 different classes. We took the risk to work above the requested budget.
We have added all the essential features of digital transformation to each package as a service at a budget scale. We have determined the business plan, additional more special works and a budget according to the size of the desired result and the severity of the need for the result.
The most basic determinants that separate the packages from each other in terms of budget are the nature of your business and your goal.
You can compare our packages to telephone conversation packages. There are main features that will get you talking. Your budget increases according to the density of speech and features. Adapte Digital packages have a similar system.
Contact Adapte Digital whichever way suits you best and tell them what you want. Let's make the most appropriate start together to advance the goal step by step.
A Work Package with Less Workload, High Class and Tailored to You
The First and Only Full Coverage Digital Management Package in Turkey with a Low Budget
Web Adagio is tuned for the speed and performance of the conversion you need.
How about a phone or online meeting for a quick decision?
Digital Marketing Agency And Digital Marketing Packages
Digital marketing agency Adapte Digital has the ability to use all digital tools and present them on behalf of their customers. With its digital dominance and skills, it helps businesses to adapt easily. If you are wondering what a digital marketing agency will add to us, you can click on the term digital marketing agency and examine our link.
Digital marketing packages that we have created from our digital marketing consultancy experience enable businesses of all sizes to achieve their goals. What we do for digital marketing consultancy, you can click on the term and examine it from the link that appears. All of our digital marketing packages have been developed for those who want to make sales or promotion.
For a digital marketing consultant, we would like you to prefer Adapte Digital, where many experts work together. This is very beneficial for both you and us. We have a very valuable customer and another very important goal. You, our valued customer, have many experienced consultants who can work in coordination. With intensive practice, your costs will decrease a lot, your performance and profitability will increase.
You can visit our digital marketing consultancy page and get detailed information about it. Our digital consultancy services are offered to our valued customers within all digital marketing packages. By continuing our article, you can read the short description of our packages, go to the links and examine our packages in detail.