Sellers who sell products on StockMount, e-Commerce sites and mobile applications can perform all their daily routine transactions with StockMount. While StockMount automatically performs operations such as product listing and product update, operations such as product editing, invoice preparation, and messaging can be easily performed from a single screen with the StockMount management panel.
Offering solutions for online merchants of all sizes, StockMount can be used from anywhere and with any device that can connect to the internet, as it is a software that runs on the cloud. Adapte Digital does all the other processes for product and category matching for you. E-Commerce software and marketplace can work together for StockMounts.
Benefit from the services of Adapte Digital, a digital marketing agency: Digital Marketing Service
Prices of StockMount StockMounts Packages vary between 3500 TL-7250 TL for 2021.
StockMount users can sell the product or products they upload to the system on all platforms with the conditions they determine. Product listings can be uploaded to StockMount in multiple ways. The product file to be uploaded can be obtained from the e-Commerce site, Erp or Accounting program or from a source published by the supplier. Users who create their own product list can prepare this file in excel format and add it to StockMount, or they can manually enter products into the system.
StockMount with E-Commerce Site Software
StockMount E-Commerce: StockMount is compatible with Ticimax, Ideasoft, T-Soft, Woocommerce, WordPress, Prestashop, Opencart, Shopify and many E-Commerce infrastructures.
Read our question and answer article for e-commerce site and system setup: E-Commerce Site Design, Prices, Questions and Answers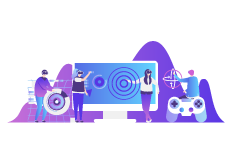 Ticimax StockMount
StockMount E Commerce StockMount works in integration with the infrastructure you use, takes all your stocks from your accounting program and instantly processes all orders into your program together with the current accounts. With Ticimax StockMount, your orders, stock changes, invoice designs etc. are made automatically.
Ideasoft StockMount
You can easily distribute your products with xml StockMount from your Idesoft E-Commerce system. You can automate your orders and stock changes in Trendyol, N11, Gittigidiyor, Hepsiburada, Amazon and many other marketplaces.
T-soft StockMount
You can manage your products in the marketplaces by making arrangements on T-soft or StockMount. You can increase your sales by using features such as the possibility of making special price definitions for each market place, alarms, etc. You can request all your digital management from Adapte Digital.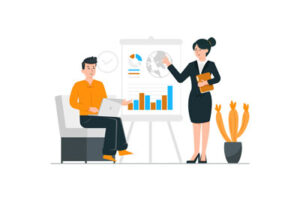 Marketplace StockMount
Your products entered into StockMount are listed on N11, Gittigidiyor, Hepsiburada, Amazon, Akakçe, Trendyol, Çiçeksepeti-Mizu, Epttavm, Zebramo and Virtualpazar, and all your orders are managed from StockMount.
Check out our packages for e-commerce services: E-commerce site packages
Trendyol StockMount Integration
StockMount Trendyol StockMount allows you to send and manage your products on your site or accounting program. The stock change due to the product sold at any hour is updated on other platforms at the same time.
Amazon StockMount
StockMount Amazon StockMount allows you to post and manage your products available on your site or accounting program.
Hepsiburada StockMount
StockMount Hepsiburada allows you to send and manage your products on your site or accounting program.
You can review our web design and e-commerce services on our pages: Web Design, E-Ticaret …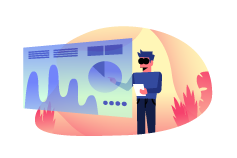 Accounting Program StockMount
You can provide double-sided instant StockMount of your products and orders with accounting programs (Logo, Mikro, Akınsoft, Eta, Netsis, Nebim, Vega, Dia, Paraşüt, Sentez, Link, Webticari, Nethesap).
Akinsoft StockMount
Supplier Xml StockMount
In addition to your own stocks, you can define your suppliers' Xmls to StockMount, and have them automatically updated on your marketplace and site.
You can check StockMount E Commerce and Marketplace StockMount Packages.