The service and world of digital marketing can be confusing, but we strive to make it clear. We've compiled answers to the most frequently asked questions we receive from our customers.
Digital marketing encompasses any advertising and marketing strategy using the internet, from search engine optimization (SEO) to content marketing, social media and more.
A digital marketing agency is a business (like Adapte Digital!) that helps artisans, micro, small, medium, and large businesses with their online marketing efforts.
Digital Agencies can be involved as much as the client wants. Adapte Digital handles all digital projects for its customers and provides consultancy with ideas and advice.
The aim of Adapte Digital is to be an extension of their customers, supporting their internal marketing teams with dedicated digital services.
Planning Digital Marketing Services
You can make digital marketing planning based on our questions and answers below. Or you can get detailed information by contacting us.
What goes into digital marketing service?
There are sub-titles, various tactics and methods that make up the service of digital marketing. At Adapte Digital, our digital marketing experts offer:
Not every type of digital marketing is immediately useful for every business. For this reason, it is very important to think through the targeted audience and determine the path and tactics.
• Search Engine Optimization (SEO)
• Display Advertising (Youtube, Display etc.)
• Search Engine Marketing (SEM)
• Content marketing
• Word of mouth marketing
• Email marketing
• Social media management
• Growth Hacking
• Ear to ear – word to mouth
• Video Pr
• User Experience (UX) Testing
• Research
Digital marketing gives very good results with digital performance reporting. Whether you're doing SEO, content marketing, SEM or social media, you can't make data-driven decisions and results if you don't analyze metrics.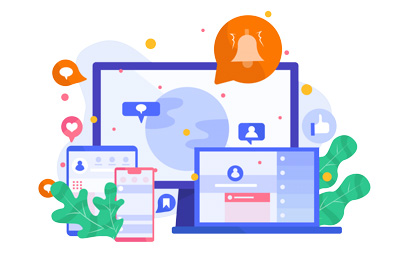 What are the benefits of digital marketing service?
There are so many benefits of digital marketing service! The main goal of digital marketing is to drive targeted traffic to your website and achieve the results you focus on.
With a full-service mix of digital marketing tactics, you can guide customers in their online search and drive more conversions for your business.
In an effective digital marketing strategy, you also strengthen your traditional marketing by conveying the necessary messages that are compatible with your target audience and staying in their memories.
Digital marketing is flexible. It is difficult to make changes to the banner you hang on the side of the road, unlike traditional digital practices, you can easily make as many changes as you want throughout a campaign.
It is much easier to monitor digital marketing campaigns and see the results immediately.
Check out our packages: Digital Marketing…
How better to start digital marketing?
Digital marketing needs to start with targeted headlines. Audience, location, business, product, category, placement etc. Doing so will determine which of the digital marketing tools is appropriate to start with.
For example, if you're selling a service aimed at individuals approaching retirement, Instagram and Snapchat probably wouldn't make sense for your business, while LinkedIn and Facebook would be a better fit for your audience.
The digital marketing tactics you choose should align with your business goals. If your main goal is to spread the word about your local business, local SEO is for you! If you are more interested in understanding why users are leaving your website, you should consider UX testing.
If you have the time, manpower, and budget to use multiple tactics at once, definitely do it.
But if you can devote your attention and budget to just a few tactics, choose growth hacking to start strong with them and work your way up to results.
Can digital marketing increase online sales?
Definitely! The goal of digital marketing is to improve website traffic and online conversions, thereby helping you achieve your overall business goals.
If you ultimately want to increase online sales, we suggest several tactics to achieve this goal. These can range from UX research and conversion rate optimization to advanced product schema and social media.
When developing a campaign for a client, we learn about their business and their goals, then suggest plans that fit those goals.
What is a digital marketing strategy in the clearest terms?
A digital marketing strategy is a digital expansion plan for all your efforts. We start our strategies with goals and KPIs, then decide which tactics will lead us to success.
Which digital marketing tools (tactics) should I use?
SEO: If you want to rank higher on Search Engine Results Pages (SERPs) or attract more users to your website, you should start with SEO.
Content Marketing: If you want to build an audience, you must share valuable information that will bring that audience together. The best way to do this is with content marketing. Content Marketing and SEO should be done at the same time.
SEM: Would you like to advertise your services or products? SEM is the use of paid media tools. Google Ads is Facebook Ads management.
Social Media Strategy: Social media allows your audience to get a behind-the-scenes look at your business, share valuable content, and build relationships. If your audience is on social media, you should have a strategy designed to meet them where they already spend time.
UX: Worried about why users are leaving your website? Not sure why your form is never filled? UX testing can help you understand user behavior and develop a plan of attack to improve your online user experience.
Research: Research is a great approach if you want to understand what your target audience thinks about certain topics or your business. Develop online surveys and then analyze the data for statistical significance.
We can help you with all digital work and more, so let us know if you want to know more!
What is the secret of success in digital marketing service?
You may think that digital marketing will not be successful unless you come up with some crazy ideas. It is true that such an idea would make a difference. But the real secret behind success in digital marketing is constantly optimizing your campaigns.
We're talking about making and testing small changes over time and getting good results for consistently better results.
Continuously improved digital marketing processes perform best.
Measuring Your Digital Marketing Success
How can I measure digital marketing service and campaigns?
Reporting! The best way to see the results of your digital marketing efforts is to report it. Each platform has its own analytics tool. However, we always verify data with at least one other analytics platform.
We definitely analyze and report sites with Google Analysis and other Seo tools, apart from platform tools.
Why is it important to use Analytics to track my digital marketing metrics?
Google Analytics provides basic, in-depth data on the number of people visiting your website, which pages are most popular, the way people follow your site, how often you meet your online goals, and much more.
You can use this information to determine which content and campaigns are most effective, increase conversions, and optimize your website.
What data does digital marketing analytics provide?
Alongside goals and conversions, Adapte Digital looks at website traffic and behavioral metrics and how these metrics change from month to month and year to year.
Traffic metrics (sessions, users, and page views) tell you how many people come to your website and how often they visit your site.
Behavioral metrics (such as pages per session, average time on page, bounce rate, and new sessions) show how people interact with your website, how long they spend reading your content, and whether they've been to your site before.
The most important metric to look at will differ for each site. We recommend taking the time and looking ahead to identify which metrics are driving your marketing decisions.
Study Digital Marketing on Wikipedia.
Adapte Digital: Best Digital Marketing Services Agency
For digital marketing services, you can get services with affordable prices for businesses and brands that are looking for a digital marketing company. Adapte Digital, also called a digital web agency, serves businesses and brands that want to continue their digital activities efficiently. As a digital consultant, he stands by businesses and brands. Adapte Digital offers an improved service with the Efficient Digital Model. Our digital consultancy service grows your business rapidly. You can make a choice by examining these pages for an honest, transparent and responsible business partner. Adapte Digital works hard to be the best digital marketing agency that is preferred by companies from Istanbul Beylikdüzü.
Digital activities are now indispensable for businesses and brands. But digital developments and studies are only at the beginning of the road. As digital audit, digital auditor and digital audit specialist, we audit the digital activities of businesses and brands. Adapte Digital optimizes the digital processes and results of businesses and brands. You can work with the digital audit agency Adapte Digital to audit your digital activities.
Adapte Digital will be the best choice for those looking for an Istanbul digital marketing agency. Adapte Digital works hard to provide effective and impressive service from Istanbul Beylikdüzü to Turkey and abroad. For digital marketing, you can work together wherever you are in Turkey and abroad.
We recommend you to watch the following video of Adapte Digital founder Gürbüz Özdem: How to Grow Small Businesses?