Let's share the notes that will be useful to the reader from the meetings we have held since 2015 for website design. You can get information about the results you want to achieve by searching for website building and website building.
A short introduction for those who are new to Adapte Digital; Our company is a full service agency that can manage all digital processes and businesses from website software to customer management. With the advantage of being a full service agency, we hold many interviews and meetings.
We deal with many issues that improve us and our customers. In this article, we wanted to be useful by sharing what happened for website design.
It is a good example of frequently asked questions for a website design service.
Basic and Technical Questions for Website Design
What are the website design prices?
We can say that the question of website design prices is the first question of the first 420 if we made 500 interviews. If you are in search of building a website, building a website, there is no immediate answer to this question. A website design should be made according to the needs of each project. Because every website is unique and requires different components.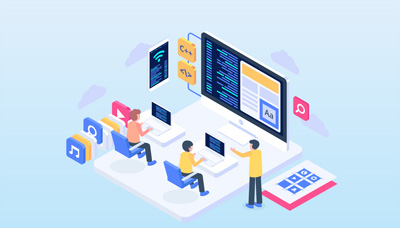 Adapte Digital has made the answers to this question clearest with its website packages. We have created packages according to the size of the needs of the projects. Our full-service website packages are in the range of 4.599-11.099 TL.
Our website design packages; It saves time, develops, and strengthens your commercial and marketing system.
Adapts to digital.
How Long Does a Website Design Service Take?
The most basic thing that determines the duration and price in website design is "what you need". A large 1000-page project and an 8-page brochure site consume different time and budget.
Our fixed times for website design service are between 21-37 working days. In projects that want to show rapid development, solutions can be produced immediately with special programming.
Adapte Digital gives fast results because it makes and manages customer inputs, content production, photography etc. When the approval process of our customers is fast, projects are delivered quickly.

Will My Website Be Mobile Compatible?
Definitely! It is more important than ever that the website is mobile compatible! We work hard to make sure your website looks great on a variety of devices.
We place great emphasis on ensuring that the user experience is unique in website design.
Will My Website Be UX/UI (User, Usage) Compatible?
Your website is developed based on your visitors from targeted traffic and their behavior.
Website Management, Marketing and Development Questions
For what size businesses do you manage website design work?
We can manage small to large projects that are desired to be developed by tradesmen, micro, small, medium and large enterprises and individual development. We work in a developer way with small businesses as well as large ones.
We are very experienced to meet the needs of those who want to grow as a local company.

Can we update and manage the site ourselves?
Yes, you can update and manage your website. For a healthier development, our customers purchase our monthly maintenance plans and transfer their monthly website management to us.
Does your website design work include search engine optimization (SEO)?
Will our website rank high on Google?
We design our website design service according to technical requirements that will enable search engines (SEO) to easily read and rank your website.
Our website design packages also include good SEO work equipped with digital marketing tools. You can also examine and get detailed information from us.
While a short run may be sufficient for some businesses, more intensive work with a custom search engine optimizer (SEO) in a specific area may be required to achieve your goals, depending on the competition and your market. For this, we are happy to advise on special services.
Can you help me with my social media?
Social media is an audience management tool. We believe that every brand and business that needs high-intensity social media management should have an audience manager in itself.
We provide low-intensity managements of corporate nature by being included in our work. This is sufficient for most businesses.
I've had offers that are much higher or lower than your website design packages. How can there be such a big difference?
Budgeting for a new website design is like shopping for a car. Like cars, websites have different classifications, equipment, financing and ownership models.
However, unlike cars, it's not always clear what features are essential for your website.
You can think of us as a new, reliable, low-maintenance SUV with a great warranty and service plan, including oil changes. The design packages of our website strike a balance between features, performance and price.
We focus on the aspects that provide the most long-term value for small, medium and large businesses.
Check out our website design packages…
Who owns the completed website?
We take full ownership of the design of your website. Our websites are built on WordPress and can be transferred to most web hosts. We want you to stay because you want to, not because you have to continue working with us.
Can you revise my current website or complete my missing website?
We can certainly do it, but after learning the infrastructure or the desired features, it would be more accurate to give a clear answer to this question and contract.
Web sitesi tasarımı ve barındırma hizmetinizle e-posta hesapları sunuyor musunuz?
We offer the email hosting service to our website clients working with us. We are also happy to help you configure your domain to work with Yandex, Google Workspace or Microsoft 365. These services provide excellent email hosting as well as direct integration with office software, collaboration tools and file storage.
Do you offer a satisfaction guarantee and guarantee?
If you are not satisfied with our service for any reason within the first fifty-one days, you are free to terminate your contract with us and we will refund your payments.
You can read to get a basic knowledge of website graphic design.
Adapte Digital: Best Digital Marketing Services Agency
For digital marketing services, you can get services with affordable prices for businesses and brands that are looking for a digital marketing company. Adapte Digital, also called a digital web agency, serves businesses and brands that want to continue their digital activities efficiently. As a digital consultant, he stands by businesses and brands. Adapte Digital offers an improved service with the Efficient Digital Model. Our digital consultancy service grows your business rapidly. You can make a choice by examining these pages for an honest, transparent and responsible business partner. Adapte Digital works hard to be the best digital marketing agency that is preferred by companies from Istanbul Beylikdüzü.
Digital activities are now indispensable for businesses and brands. But digital developments and studies are only at the beginning of the road. As digital audit, digital auditor and digital audit specialist, we audit the digital activities of businesses and brands. Adapte Digital optimizes the digital processes and results of businesses and brands. You can work with the digital audit agency Adapte Digital to audit your digital activities.
Digital PR Agency
Adapte Digital serves as a digital pr agency. Although digital PR and marketing seem very close together, PR is a better term to describe awareness and promotion services. Digital PR, Online Reputation Management, also known as Online PR, is the adaptation of PR work done in traditional media to new media.
It helps you to establish a tighter relationship with your customers, to transfer the success you have achieved with traditional PR methods to the digital environment, to appear in front of your target audience when you are searched in search engines, to strengthen your brand's image, and to produce content for search engines.
Digital PR, online reputation management or online PR, whatever you call it, has now become a mandatory requirement for companies, and those who adapt quickly and apply it consistently will continue on their way stronger in the future.
You can choose Adapte Digital as your digital PR agency. You can reach your goal in the best way by using the Efficient Digital Model.
Use It If You Are An Expert, Efficient Digital Model
Digital Agency Service, Google Ads Agency and Digital Web Agency
It provides services to companies that want to get digital agency services as digital web agency, Google ads agency, Google adwords agency, Google advertising agency with the most affordable package prices. Adapte Digital will be the best choice for those looking for an Istanbul digital marketing agency.
You can use digital agency services for web, Google Ads, Facebook Ads and other media needs.
On Web Design Packages and Website Prices
If you are a business owner looking for web design packages, website package prices, you can buy effective packages. Adapte Digital, which packs its services according to the Efficient Digital Model tempo, achieves very effective results. We provide immediate service to business owners based in Avcılar, Beylikdüzü, Bahçeşehir, Büyükçekmece, who are looking for website design prices, web design packages. For your web design needs, you can choose from these packages according to your budget. You can choose our Adapte Digital packages for professional, corporate website design.
E-Commerce Website Design Prices
E-commerce web design prices, e-commerce site price, e-commerce consultancy are the things you need to sell products. You can get E Commerce consultancy from Adapte Digital and get all of these done. You can work with Adapte Digital among digital marketing companies for commercial website prices, website prices, website packages. Conclude your website setup prices, web design price research with Adapte Digital packages.
Adapte Digital will be the best choice for those looking for an Istanbul digital marketing agency. Adapte Digital works hard to provide effective and impressive service from Istanbul Beylikdüzü to Turkey and abroad. For digital marketing, you can work together wherever you are in Turkey and abroad.
We recommend you to watch the following video of Adapte Digital founder Gürbüz Özdem: How to Grow Small Businesses?