Foreign trade plays a critical role in economic development. Foreign Trade Transactions and Foreign Market covers the exchange of goods and services between countries. Expertise in this field requires detailed knowledge and comprehensive research ability.
🔍 Foreign Trade Research: As a foreign trade expert, it is our duty to research international markets and rival companies in detail. Thanks to these researches, it is possible to provide the most accurate and up-to-date information to our customers. Research focuses on the economic situation of the target market, customs tariffs, competitive conditions and dumping risks.
🌍 International Consultancy: By providing international consultancy services, it is possible to manage companies' entry into foreign markets and facilitate their export processes. In this process, providing consultancy can create a competitive advantage for the company.
💡 Information Providing and Management: Foreign trade processes require detailed knowledge and experience. In this context, providing accurate information to the customer and managing foreign trade transactions correctly is of great importance. Customer relationship management plays a critical role in this process.
📊 Economic Development: Foreign trade plays a vital role in the economic development of a country. Exports and imports help balance the national economy. This balance can be disrupted by factors such as dumping and competition. Dumping means selling a product below its normal value and affects competitive conditions. Research on economics reveals the effects of dumping and its solutions.
🚢 Customs and Tariff: Customs procedures and tariff systems are an integral part of foreign trade transactions. Tariffs have a significant impact on exports and imports. Experts should carefully research customs tariffs and inform customers about them.
🌐 Foreign Market and Competition: In order to be successful in foreign markets, it is necessary to understand the competitive conditions well. International consultancy services allow companies to conduct competitor analysis. This analysis helps companies take a stronger position against rival companies.
🔗 Consultancy and Export: Export processes can be complex. Providing consultancy and providing accurate information allows companies to manage this process more efficiently. Expert consultancy helps companies optimize their export strategies.
📑 Legal Processes: Foreign trade transactions are subject to legal regulations. Managing legal processes correctly and having them investigated prevents possible legal problems.
🔎 Customer and Market Research: Customer and market research is essential to develop effective strategies in foreign markets. These researches are of great importance in understanding customer needs and learning market dynamics.
After all, expertise in the field of Foreign Trade Transactions and Foreign Market requires the ability to constantly research, provide accurate information and consultancy. Foreign trade experts can guide companies in their export processes and provide international competitive advantage as long as they have this knowledge and skills.
Main Concepts Related to Foreign Trade Transactions
Foreign trade transactions are shaped around various concepts and elements. Here are the main concepts frequently encountered in this context:
1. Export
It is the process of selling goods and services produced within the country to foreign countries. Exports contribute to the economic development of the country.
2. Import
It is the purchase of goods and services from foreign countries. Importation is necessary when domestic production is insufficient.
3. Customs Tariff
These are the tax rates applied by customs. Customs tariffs have a regulatory effect on imports.
4. Dumping
It is the sale of a product at a price below its production cost. Dumping creates unfair competition in international trade.
5. Foreign Market
It is the market in foreign countries where a producer sells goods and services. Foreign market analysis is important in creating foreign trade strategies.
6. Competition
It is the struggle of companies to achieve a superior position in the market. Competitive analysis helps companies understand market dynamics.
7. International Consultancy
They are experts who guide companies in their foreign trade transactions. International consultancy contributes to companies' success in foreign trade.
8. Customer
They are individuals or organizations to which companies sell goods and services. Customer relationship management is critical for success in foreign trade.
9. Economic Development
It is the growth of a country's economy through increased production and employment. Foreign trade supports economic development.
10. Research
These are studies on issues such as market, competitor and customer analysis. Research is essential in making informed trading decisions.
11. Legal Regulations
These are the laws, regulations and agreements that regulate foreign trade transactions. Understanding and applying legal processes is essential for the healthy functioning of business.
12. Consultancy
It is the name given to experts who guide companies in their operations. Consultancy helps companies make more conscious and accurate decisions.
These concepts form the basis for understanding and implementing foreign trade transactions, and these terms must be understood well in order to be successful in this field.
Reasons for Countries to Do Foreign Trade
Countries engage in foreign trade for various reasons. Here are a few examples of these reasons:
1. Difference in Resource Distribution
Countries' natural resources, climate and human capital differ from each other. Some countries are rich in certain resources, while others lack these resources. This situation creates the need to exchange goods and services between countries.
2. Production Cost Differences
Each country can produce certain products at a lower cost than others. Low production costs lead to the export of those products.
3. Difference in Consumer Preferences
Consumers of different countries have different product and service preferences. This diversity allows international trade to diversify.
4. Economic Growth and Development
Foreign trade contributes to the economic growth and development of countries. While exports increase the economic performance of countries, imports offer the consumer a wider range of products.
5. Distribution of Risk
Foreign trade provides the opportunity to distribute the economic risks of countries. Dependence on a single market increases the risk of being affected by fluctuations in that market.
6. Taking advantage of Economies of Scale
As the production amount increases, the cost per unit decreases. Countries that produce on a large scale can turn this situation into an advantage and sell goods to foreign markets.
7. Technology and Knowledge Transfer
Foreign trade enables the transfer of technology, knowledge and experience between countries. This transfer helps improve production processes and product quality.
8. Competition and Productivity
International competition pushes companies to be more efficient and innovative. Foreign trade increases the product and service quality of companies by increasing competition.
9. Variety and Option
Provides greater product variety and choice for consumers. Thanks to foreign trade, consumers can consume not only products produced in their own countries, but also many different products around the world.
10. Price Stabilization
International trade can make prices of goods and services more stable. This protects against sudden changes in prices caused by supply and demand imbalances.
For these and similar reasons, countries continue their foreign trade activities and diversify these activities in line with their economic interests.
Types of Foreign Trade (International Trade)
Foreign trade comes in various types. Here are some basic types of international trade:
🌐 1. Export
Countries earn foreign currency by selling the goods and services they produce to other countries. Exporting helps companies increase market diversity.
🌐 2. Import
Countries buy the goods and services they need from other countries. Imports become important when domestic production is insufficient.
🌐 3. Free Trade
It is trade between countries without tariffs or quotas. Free trade zones are special areas that support this type of trade.
🌐 4. Protectionism
Countries impose tariffs, quotas, and subsidies on imports to protect their domestic industries. Such policies are intended to protect domestic producers against foreign competition.
🌐 5. Mutual Trade
Goods and services are exchanged between two countries. In this type of trading, money is generally not used.
🌐 6. Triangular Trade
It is a type of trade involving three different countries. A country buys a good from a third country and sells it to another country.
🌐 7. Franchising
A company licenses its business model and brand name to another company. The company that receives a franchise must comply with certain standards.
🌐 8. Joint Venture
Two or more companies form a partnership in a particular business. Companies share the costs, risks, profits and management of the project.
🌐 9. Licensing
A company grants production, usage and sales rights to another company for a certain period of time. This can be a popular route for technology transfer.
🌐 10. E-Commerce
It is international shopping carried out over the internet. E-commerce facilitates cross-border trade and increases access to global markets.
Each type of trading offers different advantages, risks and opportunities. Companies can use different types of foreign trade depending on their needs, resources and strategies. This diversity allows companies to be more flexible and competitive in international markets.
Import
Import is the process of a country purchasing goods or services from another country. This process is carried out in order to meet consumer needs from international markets, to obtain raw materials and intermediate goods to be used in production, or to provide access to technological products and information. The purpose of import is to provide products that are not available in the local market, are insufficient, or are produced at higher costs, at a lower cost and more effectively. This can increase efficiency and competition in the economy, offering the consumer a wider range of products and lower prices.
Import operationsare often subject to various regulations such as customs tariffs, taxes and import quotas. These regulations serve the purpose of countries to protect their economies against foreign competition. Additionally, import transactions may be affected by exchange rate fluctuations, which may affect the cost of imported products. Foreign trade consultants provide consultancy to companies on such import-related issues, enabling them to make more conscious and effective decisions in international trade.
Import Types
Import types are generally classified according to the type of product imported and the way the import is carried out. Full duty import refers to the purchase of a product entirely from a foreign country, and this is the most common type of import. Piece-by-piece import, on the other hand, is the import of only a part of the production from abroad, which is used to complete national production. Raw material import is a type of import made for use in production processes and is generally carried out by the production sector.
On the other hand, imports of capital goods are carried out in order to increase production capacity or raise the technological level. Consumer goods import, on the other hand, is directed directly to the consumer and offered for sale in the local market. Each type of import is shaped according to the economic needs, production structure and consumer demands of the countries, and foreign trade policies are determined by taking this diversity into consideration. Effective management of import types has the potential to gain international competitive advantage, and developing conscious strategies in this regard is critical for companies.
Free Import
Free import is the process by which countries receive goods or services from foreign countries without making any payment. Generally, sample products, promotional materials, gifts, aid supplies and diplomatic dispatches fall into this category. Free imports are usually carried out for the purpose of promoting trade, humanitarian aid or maintaining diplomatic relations. Such imports are often not subject to taxation such as customs duty, VAT and special consumption tax, but this may vary depending on the country's customs legislation and the nature of the imported product. Managing free imports is an important part of the strategy to operate effectively in international markets, especially for businesses.
Importation Considerations
There are many important issues to consider when importing. First, the quality of the product to be imported must comply with the standards and regulations of the country. Tariffs, taxes and other import costs must also be considered. Importers should also consider the potential cost impact of exchange rate fluctuations. It is also essential to check whether national and international regulations and certifications applicable to the product in question are complied with. Finally, logistics and transportation processes should be planned in detail, risk management strategies should be developed and it should be checked whether the product is insured.
Export
Export is the process by which a country sells its goods and/or services to buyers abroad. Exports are an important part of a country's foreign trade volume and provide numerous benefits for countries, such as foreign exchange earnings, economic development and employment creation. Companies that want to export need to carefully select their target markets, comply with local and international regulations, conduct competitive analysis and develop an effective marketing strategy. Providing products and services that meet customer needs, constantly conducting market research and offering quality products are critical for export success.
Main Benefits of Export
The main benefits of exports to economies include providing foreign exchange earnings, which allows countries to pay their foreign debts, invest and develop economically. Exporting gives companies the opportunity to access new markets and offer their products to a wider customer base, which helps increase sales and profitability. At the same time, being able to compete in the international market encourages companies to increase their innovation and efficiency. Exports have the potential to create employment and thus contribute to the socio-economic development of countries.
Export Types
Export types are generally classified according to the nature of the transaction performed. Direct export is when the manufacturer sells its products directly to foreign buyers, which requires the company to manage its own foreign trade operations. Indirect export is when the manufacturer sells products to foreign buyers through an intermediary organization. Service export occurs when a company provides services to foreign customers. For example, tourism and software services are examples of service exports. There are also various types of strategic exports such asHorizontal and Vertical Exports. These types offer various advantages to companies in terms of product, market diversity and competitiveness.
Consignment Export
Consignment export is the process where the seller sends the products to a buyer abroad but does not receive payment until the sale of the goods is made. In this case, the products are usually stored for sale by a dealer or representative abroad. Consignment exports allow vendors to test products in new markets and evaluate customer demand. However, this type of export carries a certain risk for the seller, since there is no guarantee of sales and payment is usually made when the products are sold. Therefore, it is important to decide carefully on the details of consignment export contracts.
Transit Trade
Transit trade is the process of a good passing through one or more countries from the country where it is produced until it reaches the final consumption market. In transit trade, goods pass directly through the customs area of the transit country without being subjected to customs clearance in the transit countries, and generally no taxes are collected from these countries during this process. Transit trade is of great importance in terms of logistics and transportation in global trade, because in this way, goods can be delivered to various markets around the world more quickly and effectively. This type of trade can provide economic benefits for transit countries, as these countries can become hubs for transportation and logistics services.
Border Trade Centers (STM)
Border Trade Centers (STM), are facilities where major commercial activities are carried out, usually located in the border areas between two neighboring countries. STMs allow people living in border areas to trade in goods that generally have the right to free movement. These centers host mostly small-scale trade transactions and support economic development in border areas.
STMs are established for the purpose of regulating and facilitating trade between neighboring countries. These facilities promote economic cooperation between communities living in border areas, providing economic benefits to local people. At the same time, these centers handle customs clearance and other commercial formalities for small commercial transactions. It allows tasks to be completed more quickly and efficiently.
Export Subject to Prior Permit
Export Subject to Prior Permit is a type of export in which the sale of certain goods abroad is subject to a permit from the relevant government institutions. This type of regulation generally applies to goods deemed strategically, environmentally or culturally important or related to national security.
For example, weapons and ammunition, medicines, live animals or cultural property may often be subject to prior authorization. Exporting companies must obtain permission from the relevant government institutions before exporting the relevant goods. This ensures that international trade in the relevant goods is kept under state control, ensuring compliance with national and international regulations and, at the same time, ensuring that these goods are traded in accordance with international standards and regulations.
Recorded Export
Recorded Exportis a type of export in which companies that will export must record their relevant export transactions by submitting certain information and documents to various government institutions or regulatory authorities. This type of export generally applies to categories of goods and products that are subject to special regulations or controls.
Registered exports allow governments to regulate international trade in certain products. This ensures that the products exported comply with standards and are safe and of high quality.The registration processrequires exporting companies to meet certain criteria and provide the necessary documents and information. This process helps state authorities to establish a more effective control and supervision mechanism on relevant product and commodity groups and contributes to a more transparent and orderly conduct of international trade.
Export of Imported Goods
Export of Imported Goodsis the process of selling goods imported from another country by one country, in the same or processed form, to another country. This type of trade is often also called re-exporting, and many companies around the world operate in this way.
In some cases, imported goods may undergo an assembly, processing or packaging process before export. In other cases, the goods are re-exported as they were imported, without any changes. Export of Imported Goods is generally shaped by factors such as trade agreements, customs duties and trade policies between countries. While this type of trade allows companies to sell their products in larger markets, it can also positively affect the foreign trade volume and economic development of countries.
Exports to Free Zones
Free zones are areas with special incentives and exemptions that are considered outside the customs area even though they are within the borders of a country. Exporting to free zones offers many advantages for companies. These regions generally provide suitable facilities and tax advantages for activities such as production, storage, packaging and distribution.
Export to free zones gives companies the opportunity to produce, process and store their products at low costs. At the same time, these regions are of strategic importance for companies that want to gain flexibility and speed in international trade. Exporting companies can gain international competitive advantage thanks to low operating costs and tax exemptions in free zones.
By exporting to free zones, companies can cooperate with other companies in these zones and access new markets. In addition, these regions provide convenience in global supply chain management with fast customs procedures and minimal bureaucracy. As a result, exports to free zones offer various opportunities and advantages to companies to be more effective and efficient in global markets.
Free Export
Free Export, finIt is a type of export that is carried out without any monetary compensation. This type of export generally applies to products of no or limited commercial value, such as aid supplies, sample products or promotional materials.
Free export is a common occurrence, for example, in humanitarian aid activities such as disaster relief or in commercial activities such as market research and product promotion. Product samples sent free of charge may be reviewed by potential buyers or distributors, which may lead to future commercial orders.
One thing to consider in free export transactions is that such products comply with customs and other regulatory requirements. In some cases, it may be necessary to provide certain documents or permits, so it is important to carefully examine the relevant legislation and procedures when carrying out this type of export.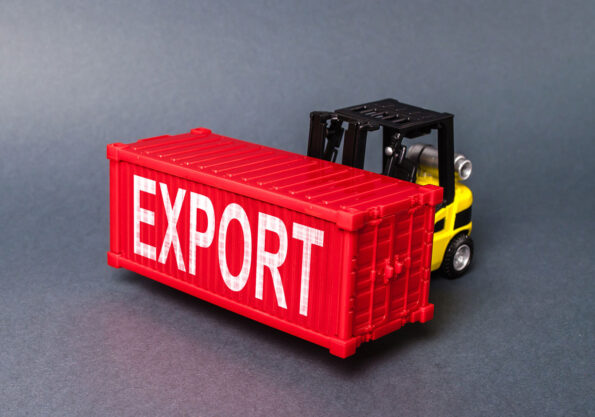 Market Entry Methods in Foreign Trade
Foreign trade is of critical importance for companies that want to have a presence in international markets. As a foreign trade expert and consultant, our main duties are to guide and inform companies about entry methods into foreign markets. Foreign trade consultancy firms help businesses find customers in an internationally competitive environment. Knowledge and experience in foreign trade processes, export transactions, customs, tariffs and dumping are required.
🌐 1. Direct Export:Direct export is when companies sell their products directly to foreign customers. This method provides more control for foreign trade companies. Foreign trade experts can provide consultancy on customer finding and competitive analysis during the direct export process.
🌐 2. Indirect Export:Indirect export is carried out through another company representing a company. Indirect exports enable foreign trade companies to take part in international markets faster.
🌐 3. License and Franchise: In this method, a company receives the right to produce and sell another company's products for a certain fee. Foreign trade consultancy guides companies on this issue and ensures that the correct license and franchise agreements are made.
🌐 4. Investment:Companies that want to gain a permanent place in the international market can make direct investments in foreign markets. Foreign trade consultancy services provide consultancy to companies during the investment process, ensuring that they act in accordance with international economic and customs rules.
🌐 5. E-Commerce: Online platforms provide great advantages to companies in finding customers in foreign trade. Sales via e-commerce offer a cost-effective solution for foreign trade companies.
🌐 6. Joint Ventures and Strategic Alliances:Companies can develop joint projects by establishing strategic alliances with rival companies. Foreign trade consultant provides strategic advice to businesses in such collaborations.
Each method offers companies different advantages and challenges. Therefore, it is critical for businesses to choose the market entry method that suits their needs, resources and goals in order to achieve sustainable success in the international market. Choosing a foreign trade consultancy firm is also important for businesses to be successful in the international market.
A successful foreign trade process is based on determining the right market entry strategy, conducting effective international market research and analyzing the competition correctly. Foreign trade consultants provide information to companies in these processes, helping them find customers in target markets and gain competitive advantage.
As a result, foreign trade Companies can minimize risks and achieve sustainable success by receiving consultancy services when entering international markets. As a foreign trade expert, he provides the necessary information and strategies for businesses to compete in the global market.
Direct Export

Direct exporting is the process of companies selling their products or services directly to customers or distributors abroad. This method is frequently preferred in foreign trade because it gives companies more control and flexibility in the international market. As foreign trade specialist, we help companies manage their direct export processes and advise them on finding customers in target markets. Through direct export, companies can conduct competitor analysis, price their products correctly and increase their brand awareness.
In direct export, many factors such as market research, pricing strategies, payment terms and customs procedures play an important role. Foreign trade companies should make careful planning and research to determine the right strategies in this process. International consultancy services guide companies through this process and provide information on customs tariffs, international trade law and local market dynamics. In this way, companies can achieve sustainable success in the international market.
Indirect Export
Indirect export is the process by which a company does not sell its products or services directly to buyers abroad, but instead sells it abroad through an intermediary institution or individual. These intermediaries may be foreign trade firms, trade agents, export management companies or other third-party distributors. Indirect exporting is often preferred by small and medium-sized businesses (SMEs) because it saves companies the burden of dealing directly with the complexities of doing business in international markets.
In the indirect export method, foreign trade experts and consultancy firms can guide companies in entering international markets. These consultancy services help companies better understand customer and competitor dynamics abroad by providing information about market research, customs regulations, competitive analysis and legal regulations in the target market. This approach allows companies to minimize risks and make more informed business decisions in international markets.
Export Consortia (Sectoral Foreign Trade Companies)
Export consortia are organizations that generally consist of a group of companies operating in the same or similar sectors, brought together for common interests and purposes. This type of structure generally enables smaller-scale companies to enter international markets more effectively by acting together. Sectoral Foreign Trade Companies (SDTŞ) are private companies established to facilitate the exports of companies in various sectors.
Export consortiums and SDTŞ help companies manage their foreign trade processes, conduct international market research, perform competitive analysis and provide foreign trade consultancy services to their members. These organizations enable member companies to be more competitive against international competitors, help them maximize their export potential and make it easier for them to reach customers in foreign markets. At the same time, such a union allows small and medium-sized companies to share the risks they face in foreign trade and thus minimize these risks.
Foreign Trade Capital Companies
Foreign Trade Capital Companies are private companies with a specific capital structure whose main function is to trade in national and international markets. These companies can act as intermediaries by buying and selling various products and services both in the domestic and foreign markets. Foreign trade capital companies provide expertise in various aspects of international trade, and can support companies in this field with consultancy, financing, logistics services and risk management.
This type Companies generally provide services to small and medium-sized enterprises (SMEs) that want to engage in foreign trade. Since SMEs generally do not have sufficient experience, knowledge or resources in international trade, foreign trade capital companies facilitate the entry of these companies into international markets, guide them on issues such as market research, customs procedures, exchange rate risk management and provides consultancy. Thus, these companies can take part in international trade more consciously and effectively.
Co-Investment
Joint investmentis an investment model in which two or more parties collaborate on a specific business or project, combining their resources, knowledge and talents. Joint investments are generally made for various purposes such as entering new markets, technology transfer, product development and increasing production capacity. Thanks to joint investments, parties can find the opportunity to participate in larger and more complex projects while sharing risks and profits.
Especially in the context of foreign trade, joint investments provide companies with a number of advantages. These advantages include faster access to new markets, access to local knowledge, and sharing of operational risks and costs. Local partners can offer valuable insight into understanding the cultural, legal and business dynamics of new markets, which can help overcome barriers to entry into foreign markets. Additionally, companies that co-invest can benefit from their partners' expertise and resources, thus gaining a competitive advantage.
License Agreements
License agreements are legal agreements where one business grants another business the right to use a particular product, service, technology or brand. With this type of agreement, the licensee (licensor) usually receives a financial consideration, often called a royalty. Licensing agreements allow companies to gain the right to produce, market or sell certain products or services, thus encouraging collaboration between companies.
Especially in foreign trade, licensing agreements can offer many advantages. Through these agreements, companies can avoid the obligation to establish local production, distribution or marketing capabilities when operating in international markets. At the same time, licensing agreements can offer a quick and cost-effective way for companies to enter international markets. Local licensees can offer market knowledge, local business relationships and operational capabilities, which can help the licensor gain a competitive advantage. Licensing agreements can also foster innovation through technology transfer and improve the technological capacity of the licensing company. What is foreign trade If you would like to get more detailed information, our article in the link provides this for you.
E-Foreign Trade Transactions
E-Foreign Trade is the realization of foreign trade transactions electronically, and foreign trade experts support companies by providing consultancy on customer finding, international market research, customs procedures, tariff management and many other issues. E-Foreign Trade provides an advantage to companies in the international competitive environment by offering a faster and more effective method, unlike traditional foreign trade.
🌐 Importance and Benefits of E-Foreign Trade:
Access and Marketing: E-Foreign Trade gives companies access to global markets. Thus, the customer base expands and export potential increases.
Cost Effectiveness: E-Commerce platforms reduce operational costs by facilitating foreign trade processes.
Fast and Effective: E-Foreign Trade transactions allow transactions to be carried out faster by eliminating time and space limitations.
Data and Analysis: E-Foreign Trade platforms, fIt provides companies with detailed information about market trends, competitor analysis and customer behavior, so they can make strategic decisions.
Customer Relations: Direct communication channels help establish long-term business relationships by increasing customer satisfaction.
🌐 E-Foreign Trade Processes and Transactions:
International Market Research: Companies can research international markets in detail through e-foreign trade and enter suitable markets by evaluating the competitive environment.
Customs and Tariff: E-Foreign Trade offers the opportunity to manage customs procedures and tariff management online.
Dumping and Competition Analysis: Companies can analyze their competitors' pricing strategies and dumping practices.
Customer and Supplier Management: E-Foreign Trade platforms offer companies various tools for customer and supplier management.
Payment and Financing: In E-Foreign Trade, international payment transactions and financing management play an important role.
🌐 Foreign Trade Expert and Consultancy Services:
Foreign trade experts offer customized solutions to companies in e-foreign trade processes. International consulting services provide strategic guidance for companies to compete in global markets. In addition, foreign trade consultants provide information and support to companies in export and import transactions, customs and tariff management, international law, market research, customer acquisition strategies and economic analysis.
🌐 E-Foreign Trade Companies and Companies:
Foreign trade firms and companies operate more effectively and efficiently in global markets by using online platforms. Foreign trade companies can promote their products and services to a wider audience by communicating directly with international customers through e-commerce platforms.
As a result, e-foreign trade offers advantages of wider reach, cost effectiveness, speed and efficiency compared to traditional foreign trade methods. Foreign trade experts and consultants guide companies to make the most of these advantages. Foreign trade firms and companies can use these advantages to compete effectively in international markets. Foreign trade policy If you would like to get information about it, you can learn about it from our article in the link.
E-Commerce
E-Commerce is the realization of commercial transactions electronically, and today, many businesses reach a wide customer base by offering their products and services through online platforms. E-Commerce enables companies to access global markets without geographical limitations, reduces transaction costs and increases the competitiveness of businesses. In addition to online sales of products and services, customer services, supply chain management and business processes are also carried out electronically within the scope of E-Commerce.
Especially in foreign trade activities, E-Commerce enables businesses to directly reach consumers in different countries and allows the expansion of international trade volume. The convenience and speed that e-commerce provides to companies contribute to them achieving sustainable success in international markets by providing timely and cost-effective solutions.
Interaction in Electronic Commerce Transactions
Interaction in Electronic Commercetransactions refers to continuous communication and collaboration between businesses, customers and suppliers through online platforms. This interaction is productive It can increase productivity, optimize business processes and increase consumer satisfaction.
Interaction on electronic commerce platforms is generally provided through user-friendly interfaces, instant messaging systems, e-mail notifications, live support services and social media integrations. These interaction paths are critical for resolving customer issues, providing product information, and collecting customer feedback.
In addition, interactions with suppliers and other business partners make supply chain management more transparent, flexible and efficient. Various online tools and services, such as electronic document management, order tracking, inventory management and electronic invoicing, enable businesses to communicate and collaborate with each other more effectively.
Interaction is one of the cornerstones of electronic commerce and allows businesses to better understand customer expectations, strengthen customer relationships and manage business processes more effectively. This is critical for businesses to compete in the market and achieve sustainable success.
E-Commerce Transactions Between Companies (B2B-Business To Business)
E-Commerce Transactions Between Companies (B2B-Business to Business) are electronic commerce transactions between businesses. Such transactions usually occur between wholesalers, manufacturers, distributors and retailers. B2B e-commerce allows businesses to purchase products and services in large quantities.
B2B e-commerce platformscreate online marketplaces that allow businesses to share product and service information, pricing details, ordering and payment terms. These platforms make it easier for businesses to connect with global suppliers and customers, conduct market research and perform competitive analysis.
Such e-commerce transactions make companies' business processes more efficient and strengthen the interaction between businesses. B2B e-commerce platforms generally help businesses carry out their transactions smoothly with their user-friendly interfaces, powerful data analysis tools, secure payment options and effective customer service.
B2B e-commerce transactionsoffer businesses opportunities to reach a wider customer base, reduce costs, increase efficiency and become more competitive in the global market.
Functions of B2B
B2B (Business to Business) is of great importance in terms of its functions in e-foreign commerce. The functions of B2B in e-foreign commerce are as follows:
Global Reach and Connection:

B2B platforms offer companies access to global suppliers, customers and business partners. This allows companies to be more active in the international market and establish new business contacts.

Efficiency and Cost Effectiveness:

B2B e-commerce accelerates order and delivery processes and reduces costs in these processes. Additionally, business processes become more efficient thanks to the automation of operations.

Competition Analysis and Market Research:

Companies can research rival companies and market trends through B2B platforms, so they can make more informed business decisions.

Demand and Supply Chain Management:

B2B e-commerce helps companies optimize supply chain management and make demand forecasts, making inventory management and logistics more effective.

Payment and Pricing Flexibility:

B2B platforms generally offer multiple payment options and provide flexibility to companies with dynamic pricing models.

Digital Transformation and Innovation:

E-foreign trade accelerates the digital transformation of companies and facilitates their adaptation to new technologies. This allows companies to develop innovative solutions and innovate their business models.

Customer Relationship Management:

B2B e-commerce solutions enable companies to manage customer data more effectively and increase customer satisfaction, thanks to customer relationship management tools.
🌐 The functions of B2B in e-foreign trade contribute to companies being more successful in international trade and help them gain a competitive advantage.
(E-Commerce Transactions from Business to Consumer (B2C)
E-Commerce Transactions from Business to Consumer (B2C) is an e-commerce model in which businesses sell products and services directly to end users. B2C e-commerce transactions provide consumers with ease of shopping, variety and flexibility, and give businesses the opportunity to reach a wide customer base.
User-Friendly Interface:

B2C platforms offer user-friendly interfaces so that users can easily navigate, find and purchase the products they are looking for.

Diversity and Access:

Consumers can access many different products and services through B2C e-commerce sites. At the same time, these platforms allow businesses to reach consumers in different geographies.

Customization and Personalization:

B2C platforms analyze users' shopping preferences and offer personalized product and service recommendations. This increases customer satisfaction by giving consumers a more personalized shopping experience.

Advanced Payment Options:

Consumers are offered many different payment options such as credit card, bank transfer and mobile payment, which enable shopping to be done more conveniently and flexibly.

Customer Service and Support:

B2C e-commerce platforms provide instant support and assistance to consumers, providing quick solutions in case of any problems or questions.

Safe Shopping:

B2C e-commerce sites offer consumers a safe shopping experience with secure payment methods and data protection policies.

Marketing and Promotions:

Businesses can increase their brand awareness and encourage sales by organizing marketing campaigns and promotions for consumers through B2C platforms.
🌐 B2C e-commerce transactions are an e-commerce model in which businesses and consumers mutually benefit from each other. This model is dynamic, user-focused and innovative and is constantly evolving.
Implementation Process of Electronic Data Exchange System
Electronic Data Interchange System (EDI) is a system that enables the electronic exchange of information between businesses using a standardized format. Successful implementation of EDI Its implementation consists of various stages and requires detailed planning. Here is the implementation process of EDI:
Needs Analysis: The first step is to determine the business's need for EDI. In line with the needs, business processes are analyzed and it is decided which data will be exchanged electronically.
Preparation of Technological Infrastructure: The second step is the preparation of the technological infrastructure. The installation and configuration of the hardware, software and network infrastructure that can support the EDI system is carried out at this stage.
Selection of Standards: When using EDI, the data transmitted must be in a standard format. It is necessary to choose one of the standards such as ANSI X12, EDIFACT.
Integration: Integrating the EDI system with existing business processes and systems is critical. Ensuring data flow between existing ERP, MRP or other business applications and EDI is done at this stage.
Testing Process: Extensive tests are carried out to check whether the system is working correctly. Testing is necessary to detect and fix possible errors at an early stage.
Training and Support: It is important to provide necessary training and continuous support so that users can use the EDI system effectively.
Live Broadcast: After the testing and integration processes are successfully completed, the EDI system is put live.
Evaluation and Optimization: After the system is put live, it is necessary to evaluate it regularly and optimize its performance.
These processes ensure that EDI is used efficiently and effectively. Electronic Data Interchange System allows businesses to automate business processes, reduce costs and increase efficiency.
Benefits of E-Foreign Commerce
E-Foreign Trade is the execution of traditional foreign trade transactions over the internet and provides many benefits. Here are the main benefits of e-foreign trade:
Low Cost: E-foreign trade provides cost savings to businesses as it allows many transactions to be carried out digitally. The need for physical spaces such as offices, stores and warehouses decreases, which reduces fixed costs.
Global Access: E-foreign trade allows businesses to access millions of potential customers and suppliers around the world. Thus, businesses can reach a wider range of markets.
24/7 Accessibility: Thanks to online platforms, e-foreign trade transactions can be carried out at any time of the day, any day of the week. This provides flexibility to businesses and customers.
Fast and Effective Transactions: E-foreign trade shortens transaction times and allows trade to occur faster. Transactions are carried out more effectively thanks to features such as instant payment and online document transfer.
Customer and Market Analysis: E-foreign trade platforms offer the opportunity to analyze user behavior. Thanks to these analyses, businesses can better understand customer needs and follow market trends.
Automation and Efficiency: In e-foreign commerce, many processes such as order management, customer service and inventory management can be automated. This increases the efficiency of businesses by reducing manual processes.
Personalized Marketing: Data collected online allows businesses to create more personalized and targeted marketing campaigns to their customers, increasing customer satisfaction and sales.
These and similar benefits of e-foreign trade enable businesses to be more competitive in the global market and to create a sustainable environment. allows them to achieve growth. Foreign trade consultancy If you want to learn what it is and how it is done, our article in the link helps you with this.
Benefits of E-Foreign Trade for Exporting Businesses
Thanks to the benefits that E-Foreign Trade offers to exporting businesses, these businesses become more competitive in the global arena and can enter new markets. Here are some important benefits of e-foreign trade to exporting businesses:
Broad Market Access: E-Foreign Trade offers exporting businesses the opportunity to reach millions of potential customers and business partners around the world. Businesses can reach a large number of international customers and increase their brand awareness through online platforms.
Cost Savings: Digital platforms allow businesses to operate regardless of physical limitations. In this way, exporting businesses can save costs in many areas such as offices, warehouses and logistics.
Fast and Effective Market Analysis: Online commerce allows businesses to make real-time market analysis. Exporting businesses can quickly analyze market trends, customer preferences and competitors and shape their strategies accordingly.
Easy and Secure Payment Options: E-Foreign Trade allows transactions to be carried out safely and quickly by offering various payment methods. This both regulates the cash flow of businesses and increases customer satisfaction.
Flexibility and Accessibility: E-Foreign Trade platforms offer 24/7 accessibility to exporting businesses. This provides businesses with the flexibility to trade regardless of time and place.
Competitive Advantage: Online presence provides businesses with a competitive advantage in the global market. Exporting businesses can gain a competitive position by introducing their products and services to a worldwide audience thanks to e-foreign trade.
Sustainable Growth: These benefits offered by E-Foreign Trade help exporting businesses to create a sustainable growth strategy. Trade via digital platforms enables businesses to enter new markets and strengthen their international relations.
These benefits allow exporting businesses to be more effective and efficient in international trade, contributing to increasing foreign trade volume and supporting economic development.
Benefits of Electronic Foreign Trade for Importers
Electronic foreign trade also provides many benefits to importers. Here are some advantages that e-foreign trade brings to importing businesses:
Wide Supplier Network: E-foreign trade allows importers to access many suppliers around the world. This can help importers increase product diversity and negotiate more favorable prices and payment terms.
Low Transaction Costs: Trading transactions carried out through electronic platforms are generally low-cost. In this way, importers can reduce transaction costs and increase profit margins.
Time Saving: Online trading platforms speed up order processes and facilitate transactions. This saves time for importers and increases work efficiency.
Effective Market Research: Thanks to e-foreign trade, importers can effectively conduct research in global markets and make product and price comparisons.
Competitor Analysis: Online platforms allow importers to obtain information about competitor products and prices, thus They can make informed and strategic business decisions.
Secure Payment and Delivery: E-foreign trade facilitates secure payment methods and delivery processes, which helps businesses minimize their risks.
Real-Time Updates: E-foreign trade platforms update information such as product prices, stock status and delivery times in real-time, which helps importers make informed and fast decisions.
These advantages allow importing businesses to conduct more effective, efficient and profitable operations, increasing the overall efficiency and effectiveness of international trade. Foreign trade news You can follow it on the website of the Ministry of Commerce