Adapte Digital: Our Goal Is To Become Turkey's Leading Marketing Agency
Effective Marketing Solutions for Manufacturers and B2B Companies in Turkey and Abroad
Adapte Digital provides professional marketing agency services for manufacturers and other companies that want to market their products in Turkey. It also serves as a marketing agency for manufacturers and B2B companies that want to sell products or services abroad in Turkey.
Bridge to the Successes of Manufacturers and Firms Abroad in Turkey
By working with our agency, you can strengthen your business's online presence, increase awareness of your brand and attract more customers. Contact us now and let's create a content marketing strategy tailored for your business!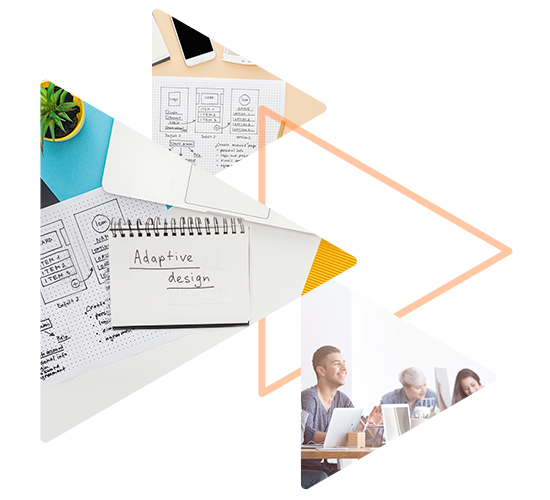 Strategies to Improve Your Business' Export Capacity
Developing successful strategies in marketing and export, Adapte Digital helps companies in Turkey to open up to foreign markets. Thanks to its overseas marketing strategies, it increases Turkey's export potential and contributes to the achievement of companies' sustainable growth targets.
Marketing Solutions of Adapte Digital
Adapte Digital offers innovative and comprehensive marketing solutions for companies in Turkey to be successful in local and global markets. Here are the different and effective marketing services offered by Adapte Digital:
Audience Research and Market Analysis: Adapte Digital helps determine the right target audience and markets for your company's success. It helps you develop your strategies in this direction by determining the most suitable target markets and ideal customer profiles with detailed research and analysis.
Omnichannel Marketing Strategy: Adapte Digital develops omnichannel marketing strategies for your company to reach its target audiences on all channels. With this strategy, in which online and offline channels are integrated, it is aimed for your brand to provide consistent and effective communication.
Creative Advertisement and Visual Design: Adapte Digital creates remarkable campaigns with creative advertisements and visual designs suitable for your company's brand identity. In this way, you can attract the attention of your target audience and increase your brand awareness.
Data Driven Marketing Solutions: Adapte Digital helps direct your company's marketing activities based on data. In this way, you can achieve more effective and measurable results, and increase your conversion rates and profitability by using your resources in the most accurate way.
Collaboration with Influencers and Opinion Leaders: Adapte Digital organizes effective marketing campaigns in collaboration with influencers and opinion leaders to increase your company's brand awareness and credibility. In this way, you can gain the trust of your target audience and increase your sales.
Social Media and Community Management: Adapte Digital manages your company's social media accounts and makes effective and interesting posts. In addition, with community management, you can constantly communicate with your current and potential customers.
Adapte Digital's B2B Marketing Solutions
Adapte Digital provides effective marketing solutions to increase the export performance and global competitiveness of enterprises by enabling B2B companies in Turkey to open up to foreign markets. Here are Adapte Digital's B2B marketing solutions:
1. B2B Marketing Strategy Development: Adapte Digital develops marketing strategies tailored to the needs and goals of each business. In this process, it offers customized and effective marketing plans by analyzing the target markets, ideal customer profiles and competitive advantages of the business.
2. Digital Marketing Services: Adapte Digital provides digital marketing services to B2B companies in order to be effective and successful in the online world. These services include various digital marketing methods such as search engine optimization (SEO), content marketing, social media management and email marketing.
3. Brand Communication and Content Production: Adapte Digital provides professional content production and brand communication services in order to strengthen the brands of B2B companies and to communicate effectively with their target audiences. In this context, businesses are supported to produce blog posts, press releases, social media posts and effective visual materials.
4. Fair and Event Marketing: Adapte Digital provides fair and event marketing services to help B2B companies stand out in their industry. In this way, businesses can strengthen their brands and increase their export potential by interacting face-to-face with their target audiences and potential business partners.
5. Business Development and Customer Relationship Management: Adapte Digital provides business development and customer relationship management (CRM) services so that B2B companies can evaluate new business opportunities and manage existing customer relationships. In this way, businesses can sustain their success in target markets and support their profitable growth.
Marketing Agency of Manufacturers in Turkey
Areas that can be developed as the Marketing Agency of Manufacturers in Turkey:
Product-Oriented Marketing Strategies: It is important for manufacturers to develop marketing strategies that highlight the features and benefits of products. In this way, you can attract the attention of target audiences and increase sales.
Geographically Focused Marketing: Geographically focused marketing strategies should be developed in order for Turkish manufacturers to be successful in local and international markets. In this way, manufacturers can get more effective results by carrying out marketing activities in accordance with their target markets.
Digitalization and E-commerce: As the marketing agency of manufacturers, it is important to support digitalization processes and develop e-commerce strategies. In this way, companies can increase their sales and strengthen their brand awareness by bringing their products to wider audiences.
Sectoral Trends and Innovation: It is important to follow sectoral trends and innovations and include them in their marketing strategies in order for Turkish manufacturers to remain competitive. In this way, companies can stand out in the market by offering innovative solutions that meet customer expectations.
Sustainability and Environmental Awareness: As the marketing agency of manufacturers, it is important to raise awareness about sustainability and environmental awareness and to organize effective marketing campaigns in these areas. In this way, companies can gain the trust of customers and society and strengthen their reputations.
Customer Relations and After-Sales Services: As the marketing agency of manufacturers, it is important to manage customer relations and provide support for after-sales services. In this way, companies can create a loyal customer base by increasing customer satisfaction and ensure long-term success.
Collaborations and Partnerships: As the marketing agency of manufacturers in Turkey, it is important to help companies reach wider audiences by developing collaborations and partnerships in the sector. In this way, companies can gain a stronger position in the market and evaluate new business opportunities.
Training and Human Resources Development: The success of manufacturing companies is directly proportional to qualified and competent personnel. As a marketing agency, it is important to contribute to the implementation of effective marketing strategies by supporting employees' training and human resources development activities.
Brand Building and Management: As the marketing agency of manufacturers in Turkey, it is important to provide support to build and manage strong and effective brands. In this way, companies can create a greater impact on their target audiences and make a difference in the market.
Measurement and Analysis: As the marketing agency of manufacturers, it is important to constantly measure and analyze the effectiveness and success of marketing activities. In this way, companies can continuously improve their strategies and tactics, and reach their goals by using their resources more efficiently.
Strengthen Your Digital Presence with a Content Marketing Agency
Blogging and Management
Blogs for
traffic and engagement with solutions, suggestions and innovations.
Creating Content for Your Website
Development of pages within the website,
creation of new pages
SEO Strategies and Implementation
Arrangement of content in accordance with user and search engines
and increase in traffic
Video Marketing and Production
Production, shooting,
montage and broadcast of content for videos
Social Media Marketing
Conversion from the audience by creating
campaigns on social media
Content Strategy Consulting
New approaches according to the results of the content studies
.
Selected examples of digital marketing projects we have developed using the Efficient Digital Model.
Let's share the main information that we are allowed to share from the Orasil brand of the textile company, which is our digital transformation customer. Like other brands of our customer, we started to provide our Digital PR and marketing services for the Orasil brand at the beginning of 2020.
Orasil brand is a cleaning cloth by recycling textile wastes. We have provided the development of a product group whose market is not formed from textile waste, from creating search terms to the sales stage.
Maximum 50 thousand TL per month for the brand. We took delivery from the turnover and in 2022 it is 500 thousand TL per month. We moved it to the point where it hits the average. We want you to know; It is only 4 thousand TL per month. We did it with a very low advertising budget.
At Orasil, our target is the cleaning cloth leadership used in the entire industry. And with this leadership, it is to highlight the brand in the European region. 2.5 million TL per month for this brand alone in 2024. We aim at a level of turnover and awareness.
We want you to know that we will work hard to be creative, productive, devoted and contributing to your business and brand.
Website: orasil.com

We received support from Gürbüz Özdem and her team, from the construction of many brand sites to the management of our digital marketing. I can say our digital department.
Adapte Digital does the web and digital works of many brands belonging to our company. We have been working on web since the beginning of 2018, and digital marketing from 2020 together.