In today's business world, digital maturity is the key for companies to gain sustainable competitive advantage and adapt to dynamic market conditions. In this context, digital maturity analysis helps businesses understand their position in the digital transformation process and shape their future by making strategic decisions.
This analysis evaluates a company's digital capacity and maturity in light of various criteria, including business strategy, human and digital culture, operations and processes, technology, and customers and partners. However, this process comprehensively examines not only existing technologies or tools, but also the way a company adopts these technologies and tools and integrates them with its business goals.
Digital maturity should not be mistaken as simply the use of technology; it is about the capacity of an organization to transform its ways of doing business, its culture and its business strategy. A digitally mature company uses technology not only to increase operational efficiency, but also to enrich the customer experience, create new revenue streams and reshape the business model.
Digital culture is vital for a company to embrace its digital transformation and turn this transformation into business practice. This culture encourages employees to adapt to new technologies, constantly learn and keep pace with change. In addition, leaders need to adopt digital leadership concepts, inspire their employees and guide them on this transformation journey.
Measuring digital maturity is a critical step for an organization to understand where it is in its digital transformation journey. Digital maturity testing allows businesses to take a comprehensive approach when assessing their current situation. This assessment covers factors such as business strategy, customer and partner relationships, operational processes, use of digital technologies and internal digital culture.
It not only understands the current situation, but also guides businesses in determining their digital goals, shaping their strategies and accelerating digital transformation. Ultimately, digital maturity enables businesses to build a solid foundation not only for today's success, but also for future growth and innovation.
What is Digital Maturity Assessment? 🧐
Digital maturity analysis is an evaluation system that helps companies determine where they are in their digital transformation processes. This analysis tries to objectively measure the current status of a business in areas such as technology, innovation, and digital culture.
Digital Maturity Assessment,that is, Digital Maturity Assessment, is used to determine to what extent organizations in today's rapidly digitalizing business world have adapted to digital technologies and business practices, how effectively they manage these processes and to what extent they are ready for digital transformation. It is a critical tool.
This assessment comprehensively analyzes the current digital strategies of businesses, the technologies used, the level of digitalization of business processes and operations, digital interactions with customers and partners, and the placement of digital culture within the organization. Digital maturity is not limited to the use of new technologies; It also includes elements such as how these technologies are integrated with business goals, the adaptation of employees and management to digital change, the adoption of innovative thinking and how digital transformation is integrated into the business model.
The assessment process helps an organization improve its digital strategy, respond faster to market dynamics and customer needs,increase operational efficiency, strengthen risk management, and most importantly, achieve sustainable growth. In this context, the Digital Maturity Assessment not only shows companies "where they are", but also provides strategic insights on "where they need to go"and "how they will go".
This process,
Digital Maturity Assessment 📊
Digital maturity is not just about adopting new technologies; It also depends on how you integrate these technologies with business strategies. In order for businesses to be successful in their digital transformation journey, they should take into account critical factors such as operational efficiency, customer experience, and cyber security. must.
Digital Maturity Assessment is a comprehensive evaluation process that helps businesses determine where they are in their digital transformation journey. This analysis reveals the extent to which an organization has effectively adopted and implemented digital strategies, technologies and business processes. This assessment, made on various criteria from Strategic Governance to Digital Services (D-Services), enables companies to understand their digital maturity levels and thus shape their digital strategies more consciously.
During the Digital Maturity Analysis, critical areas such as Organization, Software Services, IT Services and Operations and Maintenance are examined to evaluate the current digital capabilities of businesses. This analysis evaluates companies' existing technological infrastructure, the digital skills of their employees, internal and external customer experiences, and the performance of their current digital strategies. As part of this assessment, Transition and Control and Digital Maturity Audit processes play a critical role in understanding how effectively companies adopt and manage new technologies and digital business processes.
As a result, Digital Maturity Analysis helps businesses determine their current position in digital transformation, identify their strengths and areas that need improvement. Monitoring, Evaluation and Reporting processes allow businesses to track their progress in achieving digital goals and develop Action Plans where necessary. This holistic approach shows that digital transformation is not just focused on technology, but also includes other critical business factors such as strategy, people and processes.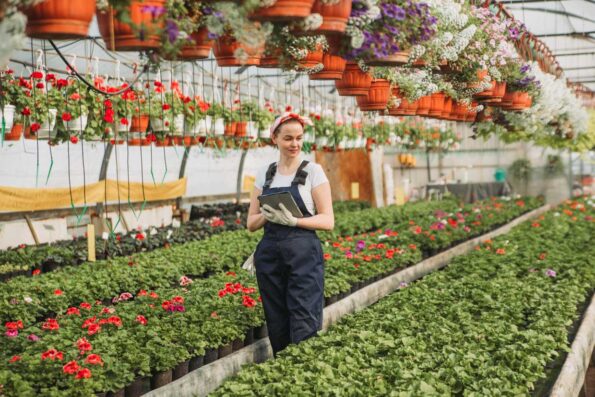 How to Measure Digital Maturity Level? 📏
In order to measure the digital maturity level, a comprehensive review is conducted to evaluate the internal and external operations of companies in terms of technology adaptation and digital competence. This is a process supported by data analysis and helps businesses develop a digital strategy
Digital maturity level is a metric used to evaluate an organization's progress in the digital transformation process and adoption of digital technologies. This level reflects the company's adaptation to digital technologies, the use of digital tools in its internal operations and customer relations, and the effectiveness of its digital strategies. Here are the steps to measure digital maturity level:
Determination of Evaluation Areas: First, the areas that will be within the scope of evaluation must be determined. This may include various dimensions such as business strategy, human and digital culture, operational processes, technology infrastructure and customer/partner relationships.
Analysis of the Current Situation: The company's current digital strategy, use of technology, human resources with digital skills, digitalized business processes and customer interactions should be analyzed in detail. At this stage, the strengths and weaknesses of the current situation are determined.
Selection of Maturity Model: Various models are available to measure the level of digital maturity and a model that suits the needs of the organization should be selected. These models describe the different levels and the features expected at each level.
Data Collection: During the evaluation process, data is collected through various methods such as employee surveys, one-on-one interviews, document reviews or technological infrastructure analyses.
Evaluation and Scoring: The collected data is evaluated based on the selected maturity model and a scoring is made for each criterion. Usually, a specific scoring system is used to determine digital maturity.
Reporting and Evaluation: Results are collected in a detailed report that shows the current level of digital maturity. This report serves as a road map that identifies the company's strengths and areas for improvement.
Action Plan Development: Based on the results of the evaluation, an action plan is developed to accelerate digital transformation and increase the maturity level.
Measuring digital maturity goes beyond determining where a company is; It also helps him understand where he wants to go and what strategies and tools are needed to achieve those goals. This process is a journey of continuous development and improvement, and repeating it regularly can help a company achieve its digital transformation goals.
What is Digital Maturity Testing? ✅
Digital maturity test is a tool that helps businesses measure their digital maturity level. This test helps and guides companies in determining where they are in areas such as customer orientation, digital business model, and digital interaction.
Digital Maturity Testing is an assessment tool that helps an organization understand where it is in its digital transformation journey. This test aims to measure the extent to which businesses have adopted digital technologies, the effectiveness of their digital strategies, the degree of digitalization of their internal processes and how digital culture has been adopted throughout the organization. Digital maturity testing helps businesses determine how ready they are for digital transformation and in which areas they need to improve.
Digital Maturity Testing usually includes these steps:
Self-Assessment: The test usually consists of a series of questions for individuals or teams within the company to evaluate their own digital capabilities, technologies used, current digital strategies and digital culture.
Evaluation in Different Dimensions: Evaluation is carried out through various dimensions such as business strategy, technology, operations and processes, people and digital culture, customer experiences and partnership relationships.
Analysis of Results: Assessment results are analyzed to determine an organization's digital maturity level. This helps the company understand where it is in digital transformation and where it needs to improve.
Comparative Analysis: In some cases, a company's digital maturity can be compared to industry standards or other companies of similar size or in the same industry.
Evolution Path Recommendation: Based on the test results, an action plan or roadmap is recommended for companies to move forward in digital transformation. This can provide guidance on what technologies should be adopted, what skills should be developed, and what strategic changes should be made.
The Digital Maturity Test shows companies not only their current digital status, but also where they want to go with digital transformation and how they will achieve these goals. This allows resources to be allocated correctly, priorities set and a more effective digital transformation strategy developed.
Digital Maturity Model ✅
Under the title of "Digital Maturity Model", let's convey the various elements that are critical to evaluate and guide the success of an organization in the digital transformation process. The Digital Maturity Model is a strategic tool that helps businesses understand where they are and where they need to go throughout their digital transformation journey.
This model evaluates a business' digital capabilities in critical areas such as Strategic Governance, Organization, Software Services, and many more. This comprehensive assessment of digital maturity provides businesses with the insights they need to objectively view their current state, finetune their digital strategies, and accelerate their digital transformation.
This model helps determine the extent to which businesses effectively adopt and implement digital technologies and strategies. Here are the basic components of this model:
Operation and Maintenance
Digital Services (D-Services)
Monitoring, Evaluation and Reporting
This model enables a comprehensive evaluation of an organization in its digital transformation journey and identification of strategic development opportunities. Each component addresses a different aspect of digital maturity and helps the company prepare for the digital future.
While the model covers technical aspects such as Software Lifecycle and IT Services, it also focuses on business processes and operations such as Operations and Maintenance, Digital Services (D-Services) and Planning and Governance. Using this model, businesses can evaluate their adaptation to digital technologies and innovations, efforts to improve internal and external customer experiences, and overall business performance. Transition and Control processes examine how technological changes and innovations are managed, while Digital Maturity Audit examines how the digital maturity level of the business is constantly reviewed and improved.
In the link digital transformation consultancy
Through Monitoring, Evaluation and Reporting processes, this model enables businesses to understand whether they are achieving their digital transformation goals, what is working and what needs to be improved. Additionally, the Reaction Plan component provides guidance when existing strategies and practices need to be revised. This model emphasizes that businesses must continually evaluate and adapt their digital strategies to ensure they remain competitive in the digital age.
Strategic Governance
Structures and processes that ensure digital transformation is compatible with the company's overall business strategy. This includes setting digital goals, allocating resources, and ensuring digital initiatives are aligned with the company's overall goals.
Strategic Governanceis a critical factor that shapes the decision-making processes and practices of businesses in their digital transformation journey. This concept covers how a company allocates its resources, manages risks, and seizes opportunities to achieve its goals. Strategic governance, as part of the digital maturity model, directs businesses' technology investments and digital innovation strategies, thus ensuring long-term success and growth.
This process promotes consistency and alignment in the way businesses define and implement their digital strategies. It also aims to create value for all stakeholders by increasing the transparency and accountability of decision-making mechanisms. Strategic governance ensures that businesses remain agile and proactive in the face of changing market dynamics and customer demands.
An effective strategic governance approach plays a central role in the success of digital transformation initiatives. This helps companies achieve their digital goals, achieve sustainable growth and meet the challenges of the digital age.
One of the projects we manage and monitor the digital maturity of Orasil.com
Organization
Having the necessary skills, teams and organizational structure to support digital transformation. This may include continuing education, defining digital roles and responsibilities, and adopting flexible working models.
Software Services
Technologies and methodologies used to develop, distribute and manage digital products and services. This includes various technological tools such as cloud computing, data analytics, artificial intelligence and automation.
Software Lifecycle
Optimization of software development processes, implementation of continuous integration and continuous delivery (CI/CD) approaches, and adoption of product management practices.
IT Services
Management, security, reliability and scalability of IT infrastructure. This includes elements such as data centers, networks, end devices, and security protocols.
Operation and Maintenance
Daily management and maintenance of systems, applications and digital infrastructure. This includes tasks such as performance monitoring, updates, patch management, and bug fixes.
Digital Services (D-Services)
Digital products and services offered to customers. This includes services such as e-commerce platforms, mobile applications, digital marketing solutions and social media management.
Planning and Governance
Strategies and processes for planning, prioritizing and managing digital projects. This includes project management methodologies, performance indicators (KPIs) and risk management practices.
Transition and Control
Guidelines and protocols for the successful adoption of new technologies and processes. This includes change management strategies, testing processes and user acceptance testing.
Digital Maturity Audit
Company n Periodic evaluation and monitoring of the digital maturity level. This includes current state analyses, maturity models and audit processes.
Monitoring, Evaluation and Reporting
Continuous monitoring, evaluation and reporting of the effectiveness of digital initiatives to relevant stakeholders. This includes project results, ROI (Return on Investment) and other critical success metrics.
Reaction Plan
Creating action plans for strategic improvements and developments based on insights and findings from digital maturity assessments.
Reaction Planis a critical element that comes into play during the digital maturity process when existing strategies and practices need to be reviewed and improved. In the digital transformation journey, when there are unexpected challenges, rapidly changing technology trends or disruptions in achieving goals, businesses need to re-evaluate their strategies and adapt quickly. The Reaction Plan helps businesses manage this adaptation process and achieve their digital maturity goals.
This plan includes situation analyses, performance indicators and a comprehensive assessment of current market conditions. Using these assessments, businesses reshape their strategies, reallocate resources, and implement organizational changes where necessary. This process enables businesses to overcome the obstacles they face in their digital transformation journey and maximize the opportunities.
In summary, the Re-Action Planencourages businesses to constantly review their digital transformation strategies, produce innovative solutions and quickly adapt to changes in the industry. This approach allows companies to remain competitive, meet customer expectations and respond effectively to the challenges of the digital age.